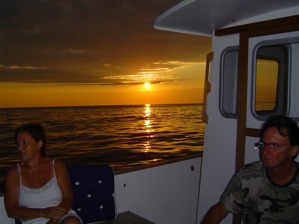 It sometimes happens that the sea is almost flat calm. An evening with sunset over the lighthouse of Måseskär is something you will never forget.

We go slowly out to sea and when we reached the outer archipelago we turn the engine off to enjoy the tranquility and light.

Contact us if you think it may be a suitable night for this experience.

The tour takes about 2 hours.