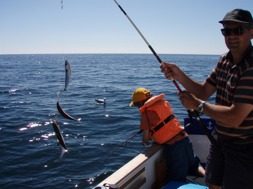 On request we go out on fishing tours. Mostly it's about mackerel fishing but it may also be cod jigging or search and empty our crab pots that are already out there in the ocean.

We have had many satisfied guests fishing, one of the happiest you see on the photo opposite.

Contact us for further information and prices.