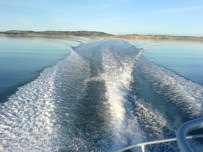 Feel like going out to an island to swim and sunbathe?

Need help to transport you and your bike to the next island to continue your journey?

You may want to enjoy a good glass of wine with a meal in one of our nice restaurants in the coastal belt. Leave your car or boat at home and get a secure boat trip with us instead.